The following image shows leadership goals for The 116th Panzer Division Windhund for 2011.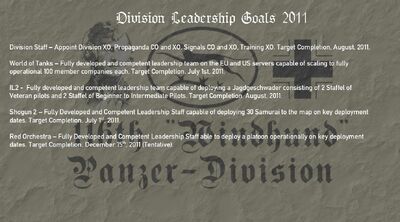 In order to acheive those goals we require an active leadership base and a net growth in active membership. The following image shows member acquisition rates needed to acheive our goals.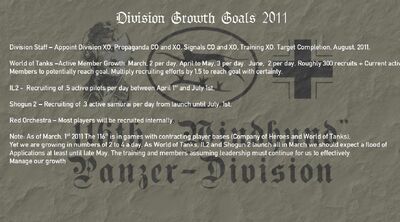 The following image shows our goals for 2012. Leadership activity will need to be maintained in order to reach those above goals and dependant upon active member retention rate the recruiting tempo will be adjusted accordingly.